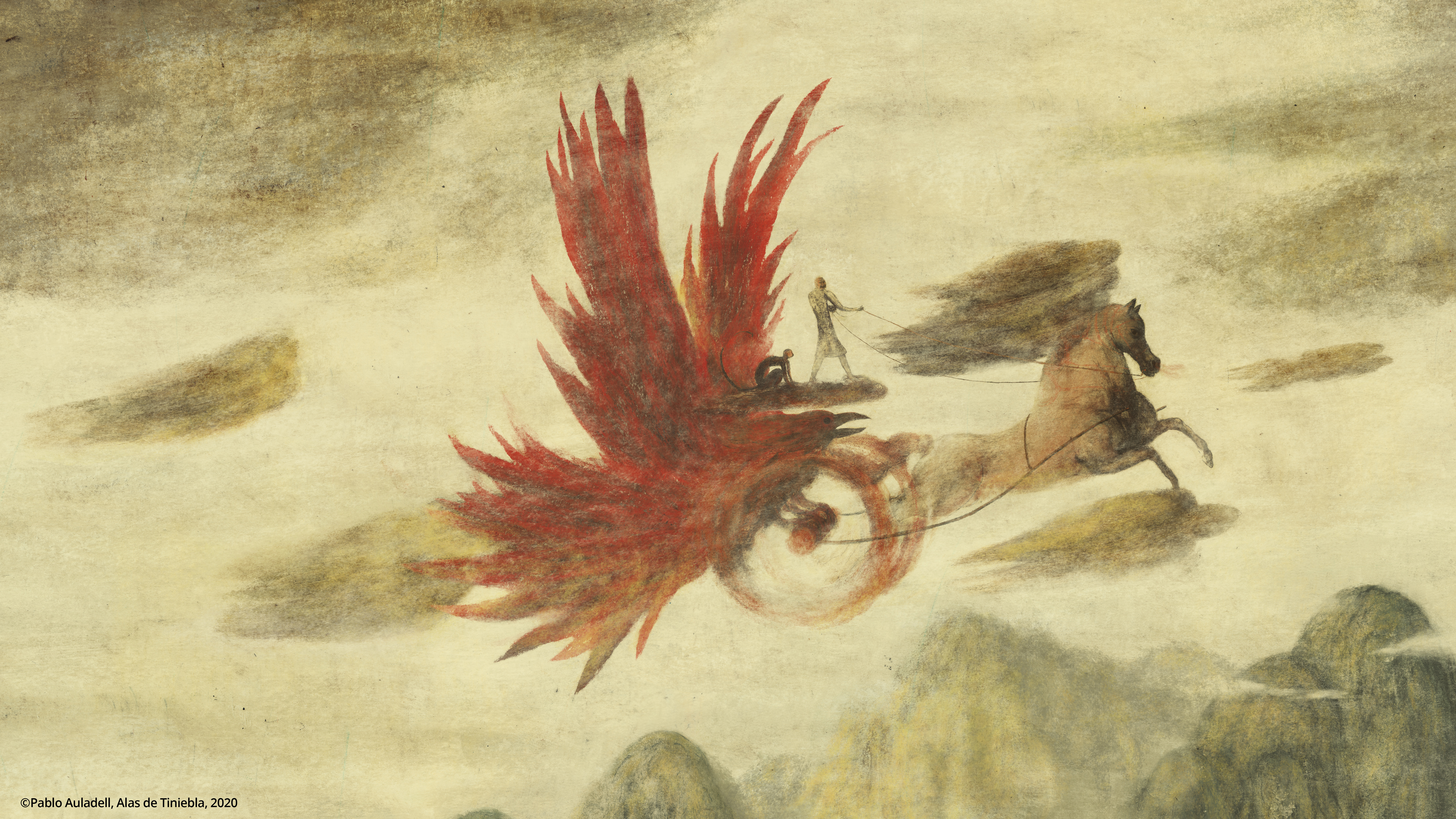 // 20.12.2022 - 19.02.2023 / Sala
CINEMACROBACIAS
PABLO AULADELL
---
Acrobatics is the main key Auladell has been making use of as a professional illustrator, a sort of balance between projects that come up from the pure will or need (shared later with the readers, but those projects would have also been done without the prospect of being published) and the commissioned work (which, to a large extent, provides him with a livelihood and also makes the former possible).

Although in both cases Auladell has always sought to distance himself from the cinema, perhaps fleeing from a cliché among many colleagues in the profession but also from misleading and simplifying comparisons with the Seventh Art, paradoxically in the last five years he has been working for that medium on three unusual projects: two still image films (not animated), scripted and directed by the prestigious Spanish director and writer Gonzalo Suárez: El sueño de Malinche and Alas de tiniebla; and the adaptation/homage of Battleship Potemkin, the legendary film by Sergei Eisenstein, into graphic novel.

A new acrobatics, this time with the aim of reconcile the postulates and laws that Auladell has assumed for his artwork and the unexpected challenges that arise in a profession, that of author of artifacts which blend word and drawing, which nowadays has evolved into increasingly multi-faceted, cross-cutting possibilities. A whole triple pirouette on the tightrope we are now called upon to gaze at and appreciate in this exhibition.