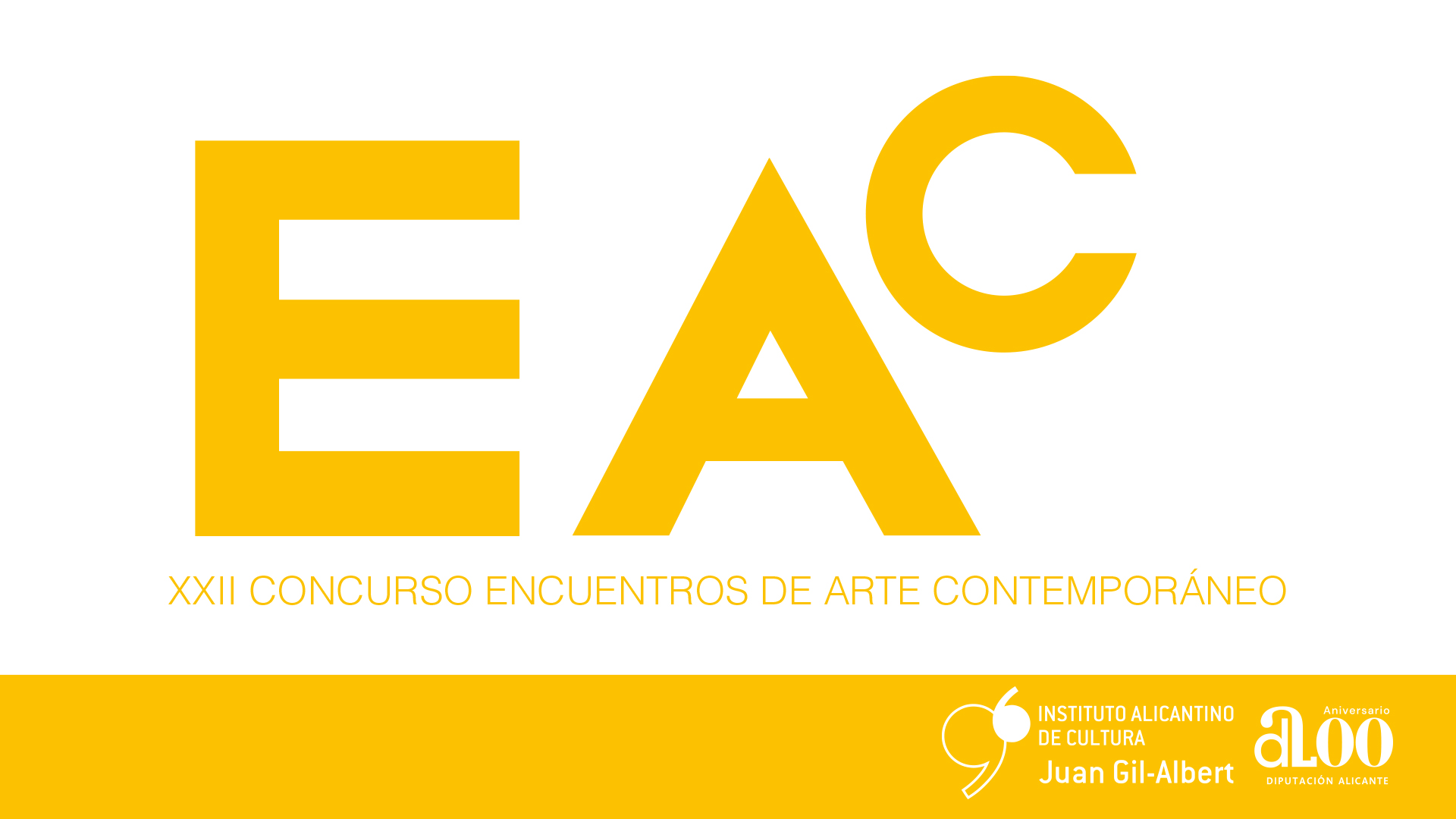 // 16.06.2022 - 24.07.2022 / Sala CUB
EAC 2022
Aurora Alcaide Ramírez, Greta Alfaro, Alfonso Almendros, Fernando Bayona, Bibiana de la Soledad, María Carbonell, Juan Gil Segovia, Jorge Isla, Abel Jaramillo, Fernando Jiménez Fernández, Fermín Jiménez Landa, Elena Jiménez, Eva Mauricio, Lucía Morate, Juan Carlos Nadal, Luisa Pastor, Cristina Peralta, Miquel Ponce, Daniel Domingo Schwitzer, Silvia Sempere, Víctor Solanas-Díaz, Josep Tornero, Llorenç Ugas Dubreuil, Verónica Vicente.
---
One more year, the close collaboration between the University of Alicante and the Alicante Provincial Council, through the Juan Gil-Albert Culture Institute, has made it possible to organise the Contemporary Art Encounters – in their 22nd edition – at the University of Alicante Museum.

This time, approximately 100 entries have been submitted by artists from all over Spain and the jury has selected 24, shown at the exhibition you can now visit.

The works on display and the themes explored by the artists are incredibly diverse, as are their geographical origins and the techniques employed: sculpture, painting, engraving, photography, collage, video, installation, digital art… All in all, this contest showcases the multiple facets of contemporary art.

The exhibition can be described as a huge kaleidoscope in which there is room for all artistic languages – what is more, the Encounters provide an open platform for artists to share their ideas, concepts and concerns, encouraging reflection, debate and learning about creation and today's society. This is a unique opportunity to build bridges between contemporary art, the university community and Alicante's citizens.

Ultimately, the Contemporary Art Encounters are intended as a space for viewing and enjoying contemporary art. Above all, however, they are the perfect meeting point, allowing visitors to reflect, raise doubts, engage in dialogue or find possible answers to the enigmas, concerns and problems of our time.