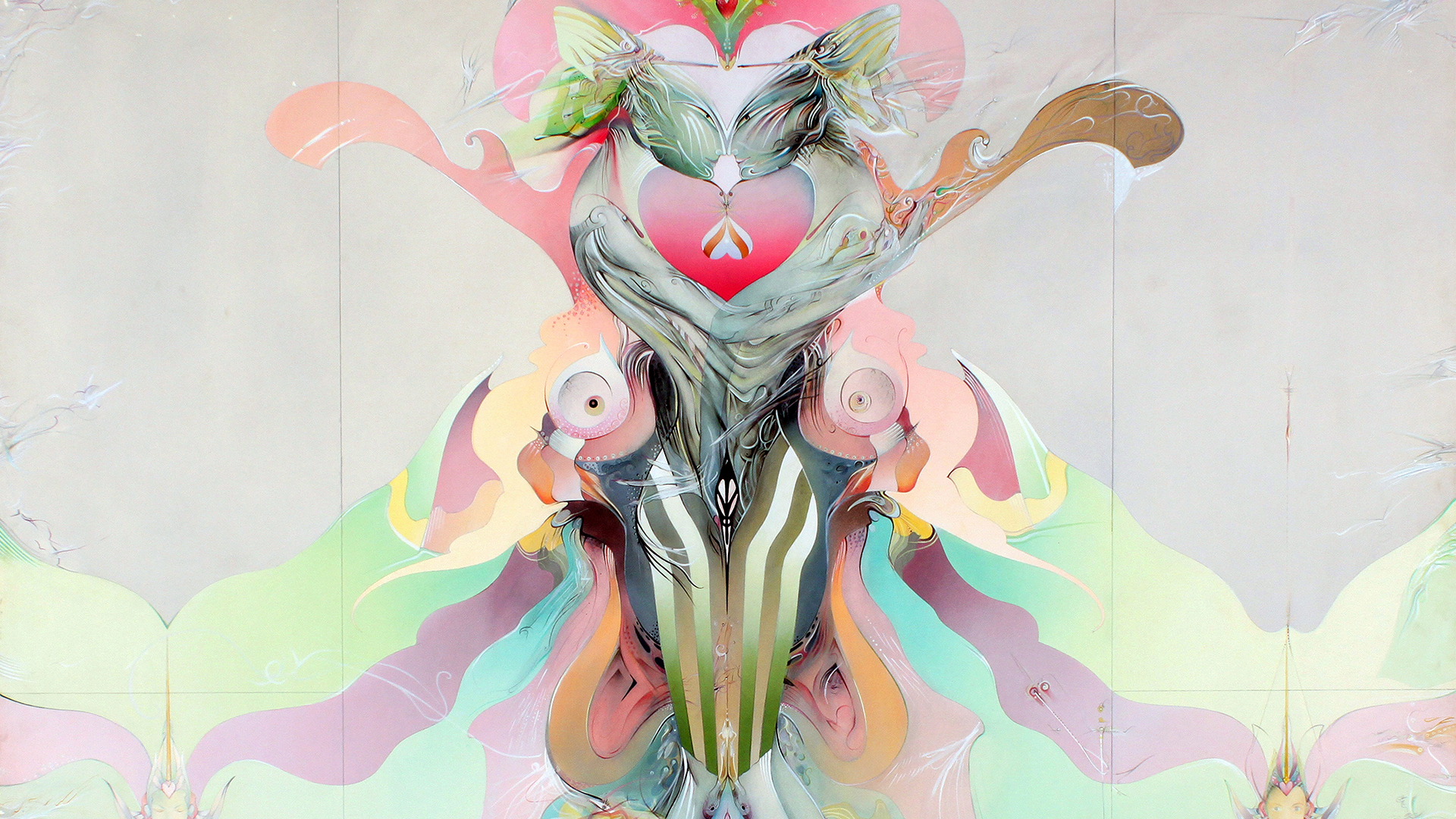 // 10.11.2016 - 01.07.2024 / Sala
Daniel Escolano
---
The University of Alicante Museum's Naia Hall hosts an exhibition of works by the artist Daniel Escolano (Alicante, 1954-2022). The exhibition takes us on a chronological journey through his particular universe, with drawings and paintings that evolved from the surrealism and magical realism of his early career to the abstraction and refined lines of the last decade of his life.

Daniel Escolano drew inspiration from multiple sources, which he reflected in his work in a singular manner. These sources include Dalí (whom he knew personally), his master Pedro Picó and surrealism, as well as a wide range of other influences: Greco-Roman mythology, Christianity, Zen Buddhism, comics, manga, Freudian psychoanalysis and the empirical observation of nature. By his own admission, his work was "a creative galaxy, the sum of past and future cultures. The present time is something viewers must provide themselves".

Escolano's life and artistic career were intimately linked, to such an extent that it is impossible to understand one without the other. Daniel said: "Throughout my life, my inner world, the world of my imagination, has given me what I did not have. When I was fifteen I made a large painting titled "Padres del Universo" ("Parents of the Universe"). Years later I graduated as a drawing teacher from Barcelona's San Jorge School of Fine Arts. I have created illustrations, jewellery, poems, painted bodies, decorative items… the list is endless, so is my patience, and my days have 48 hours".

The exhibition you can now visit in the UA Museum showcases a selection of the more than 70 works by Daniel Escolano that the artist himself donated to the University of Alicante in 2014.